With the formation of Deck Nine, we are bringing together our two passions; meaningful storytelling and rich gameplay. We love believable characters, living in rich worlds, tackling emotionally challenging themes and responsive stories that embrace player's choices in meaningful ways. We have attracted world-class storytellers, artists and game developers from around the country to help us craft our vision. The studio is home to over fifty talented individuals with extensive backgrounds in film, television and award-winning games.
They are drawing on their experiences on games like Kingdoms of Amalur: Reckoning, and TV shows like Criminal Minds: Beyond Borders to help us bring rich and nuanced storytelling to our games. Our studio is equipped with everything needed to conceive, write, produce and deliver award-winning games. Complete with our own proprietary technology, in-house motion capture and audio recording facilities, we control the full content pipeline to guarantee the best games possible. We are deep in development on our next adventure title for publisher, Square Enix.
Mark is an innovative technology expert who has been delivering successful games for the last 25+ years on multiple generations of platforms. In 1997 he founded Idol Minds and built it on the premise that innovative technology is the best enabler for creativity.
For the last 20+ years, Jeff has been building memorable, funny, and engaging games that have captured the imagination of fans. WIth a background in art, design, and production he is instrumental in helping Deck Nine grow into a creative powerhouse.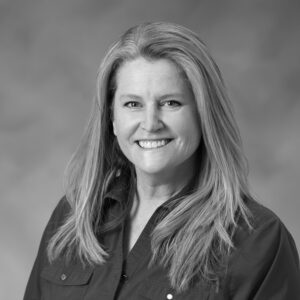 Prior to getting involved with Deck Nine Games, Lucie worked as an engineer in aerospace, designing thrust reverser parts for commercial jet aircraft. Now, she works with numbers in a different way. Lucie has been with Idol Minds/Deck Nine from the beginning serving many different roles, now as our treasurer.
Todd uses his considerable experience and skillset to direct the technical elements of our studio, empowering our talented team of developers to push the boundaries of narrative games. Having shipped multiple titles from technical leadership positions, he always has an eye on how we make games better, faster, and to the highest quality. He also builds some pretty cool things.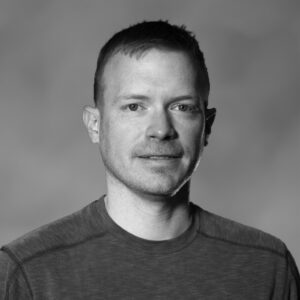 Andrew is our studio art director. He is a multi-talented artist who combines the rare skills of artistry and technical ability. 10+ years ago he started in the game industry as a 3D character artist and over the years expanded into concept art, vfx, animation and leadership. Under his direction, Deck Nine is producing artwork that will inspire and excite generations of fans.
Christina is an HR professional with over 10 years' working with Deck Nine. She spends her time creating an inclusive and diverse culture, while maintaining a fridge full of sodas and bubbly water. You can find her during her spare time trying to keep up with her 6 pets at home.
Despite spending brief stints in both Hollywood writing tv and film and in the academy pursuing Classical scholarship (which he insists is the best foundation for game development!), Zak cites game development as his greatest love. At Deck Nine Games Zak leads an incredible team of writers in the crafting of compelling cinematic adventure games for our fans to enjoy.
Health Insurance
health Insurance for you and your
family: Comprehensive Medical Plans to choose from with a large percentage of the premiums paid by Deck Nine.
dental
Dental and Vision coverage
at no cost to you.
Life Coverage
Life and Disability Coverage
paid by Deck Nine.
401 (k)
401 (k) Retirement Savings Plan
with Employer Match.
Assistance Program
Employee Assistance Program.
Holiday
Paid Time Off
Discounted
Discounted rates at the local
Recreation Facilities and Golf Course.
Fitness facility
Free Use of the Brand New Fitness
Facility located in an adjacent
building.
Wellness program
Charities
Employee Gift Matching Program
to Charities.
Free snacks
Free snacks, fruit, drinks, local spring water, and coffee.
Great View
Great View of Local Air Shows
courtesy of Rocky Mountain
Airport.