With the formation of Deck Nine, we are bringing together our two passions; meaningful storytelling and rich gameplay. We love believable characters, living in rich worlds, tackling emotionally challenging themes and responsive stories that embrace player's choices in meaningful ways. We have attracted world-class storytellers, artists and game developers from around the world to help us craft our vision. The studio is home to over one hundred and fifty talented individuals with extensive backgrounds in film, television and award-winning games.
They are drawing on their experiences on games like Kingdoms of Amalur: Reckoning, and TV shows like Criminal Minds: Beyond Borders to help us bring rich and nuanced storytelling to our games. Our studio is equipped with everything needed to conceive, write, produce and deliver award-winning games. Complete with our own proprietary technology, in-house motion capture and audio recording facilities, we control the full content pipeline to guarantee the best games possible. We are deep in development on our next adventure title, The Expanse: A Telltale Story, for publisher, Telltale Games.
Mark is an innovative technology expert who has been delivering successful games for the last 25+ years on multiple generations of platforms. In 1997 he founded Idol Minds and built it on the premise that innovative technology is the best enabler for creativity.
For 30 years, Jeff has used his experience in art, design and production to lead teams to build memorable, fun and engaging games.
Todd uses his considerable experience and skillset to direct the technical elements of our studio, empowering our talented team of developers to push the boundaries of narrative games. Having shipped multiple titles from technical leadership positions, he always has an eye on how we make games better, faster, and to the highest quality. He also builds some pretty cool things.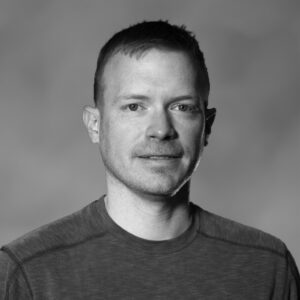 Andrew is our studio art director. He is a multi-talented artist who combines the rare skills of artistry and technical ability. 10+ years ago he started in the game industry as a 3D character artist and over the years expanded into concept art, vfx, animation and leadership. Under his direction, Deck Nine is producing artwork that will inspire and excite generations of fans.
Stauder has spent nearly a decade in the games industry. Coming from WB and Telltale Games, Jonathan brings his years of experience leading marquee narrative titles - including Tales from the Borderlands and Batman: The Telltale Series - to new ambitions at Deck Nine.
With a fifteen year career in games and a background in design, writing, and production, Frost works with the Deck Nine team to deliver engaging story and gameplay experiences on the Expanse project. Creative development with teams and strong iteration process during development has been the focus for Frost at Deck Nine.
Felice Kuan leads a talented team of Deck Nine writers and narrative designers. She was a staff writer on Life is Strange: Before the Storm and a senior staff writer on Life is Strange: True Colors and is a member of The Game Awards Future Class 2021. Felice has an MFA in Musical Theatre Writing from NYU and brings her love of theatre and LARPing to the creation of dynamic and unforgettable narrative experiences
Jonathan Zimmerman is the Narrative Director on Expanse: A Telltale Project. He served the same role on Life is Strange: True Colors and was a Staff Writer on Life is Strange: Before the Storm. Before joining Deck Nine, Jon received his MFA from USC School of Cinematic Arts and taught creative writing and interactive fiction. Although he grew up dreaming of being a ticket taker at the circus who is also a giant, he's pretty sure this is the best job in the world.
Prior to getting involved with Deck Nine Games, Lucie worked as an engineer in aerospace, designing thrust reverser parts for commercial jet aircraft. Now, she works with numbers in a different way. Lucie has been with Idol Minds/Deck Nine from the beginning serving many different roles, now as our Treasurer.
"I love the work-life balance here thanks to the pressure free culture around working late. This allows me to maintain a fulfilling personal life and pursue my hobbies, such as making music and spending time with my family."
"My career in video games started here at Deck Nine. When I began, I could measure my progress by how many words I recognized in a meeting, as I absorbed the nuances of a novel industry. Eventually, recognition evolved into understanding and innovation, which continues to be how I grow daily - adapting strategies to new projects, people, and goals."
"As part of the Tech Art Department at Deck Nine, we connect Mocap, Modelling, Animation, and other bits together for the game. One kind of daily challenge is how to best handle fixes/improvements for each department, making sure that what will benefit one department working on the game doesn't negatively affect another, preferably helps them too!"
"Consistent one-on-one reviews with my Lead lets me know where I am on my career path. In nearly 2 years at Deck Nine, I've got as much or more benefit working here based on the effort I put forward, including leading live demos of our tools. The company provides tremendous resources for work/life balance, and they listen (and respond) to feedback."
Celebrating Together
Halloween Bonfire at Anderson Farms
Collaboration Inside & Outside of Work
Colleagues toasting together at local Westminster Brewing Co.
Encouraging Creativity
Crafting Event at Upstairs Circus in Denver
Company Pride
A group attends a Gaming Event at Colorado University
Shared Passions
Deck Nine Band, "HawtDawg and the Men" perform at the annual Holiday Party
Health Insurance
health Insurance for you and your
family: Comprehensive Medical Plans to choose from with a large percentage of the premiums paid by Deck Nine.
dental
Dental and Vision coverage
at no cost to you.
Life Coverage
Life and Disability Coverage
paid by Deck Nine.
401 (k)
401 (k) Retirement Savings Plan
with Employer Match.
Assistance Program
Employee Assistance Program.
Holiday
Paid Time Off
Discounted
Discounted rates at the local
Recreation Facilities and Golf Course.
Fitness facility
Free Use of the Brand New Fitness
Facility located in an adjacent
building.
Wellness program
Charities
Employee Gift Matching Program
to Charities.
Free snacks
Free snacks, fruit, drinks, local spring water, and coffee.
Great View
Great View of Local Air Shows
courtesy of Rocky Mountain
Airport.